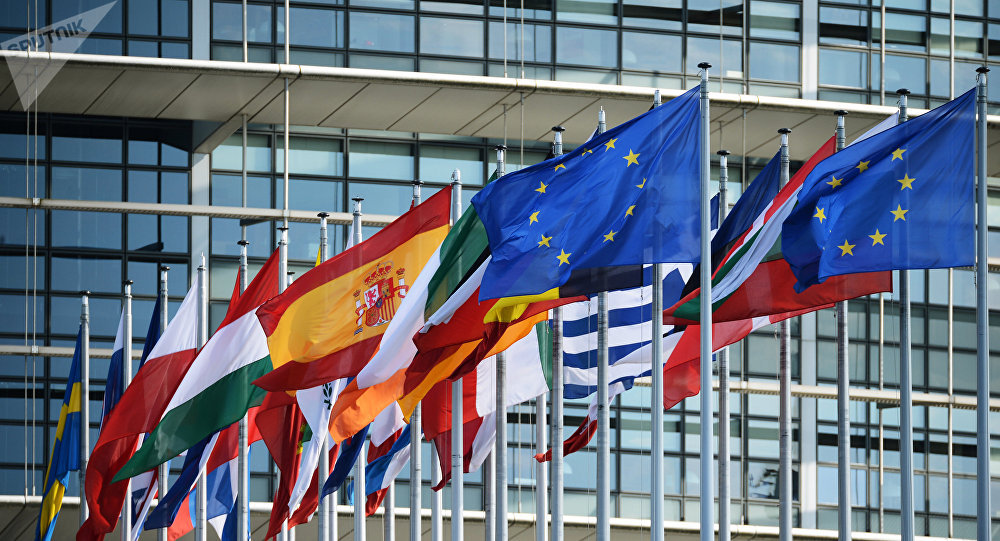 Europe for Citizens Infoday 2020
On May 7th AB Corporation participated in the Europe for Citizens programme Infoday 2020. The conference was arranged by ECP Italy with the purpose of presenting the programme to potential beneficiaries.
Europe for Citizens intends to contribute to citizens' understanding of the Union, its history and diversity and to foster European citizenship and to improve conditions for civic and democratic participation at Union level. It provides financial support to organizations active in the relevant areas by co-financing projects aimed at achieving its objectives and thematic priorities.
The Programme is implemented through two strands and a horizontal action:
– Strand 1: European remembrance: Raise awareness of remembrance, common history and values and the Union's aim.
– Strand 2: Democratic engagement and civic participation: Encourage democratic and civic participation of citizens at Union level. Measures in this strand are:
• Town Twinning;
• Networks of Towns;
• Civil Society Projects.
– Horizontal Action: Valorization: Analysis, dissemination and use of project results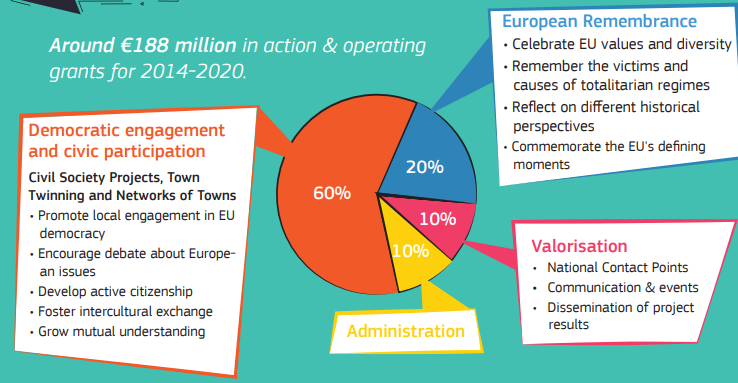 In 2019 Europe for Citizens selected 2171 applications for funding. Town Twinning projects got the highest success rate with 44%, followed by Networks of Towns with 18% of projects funded.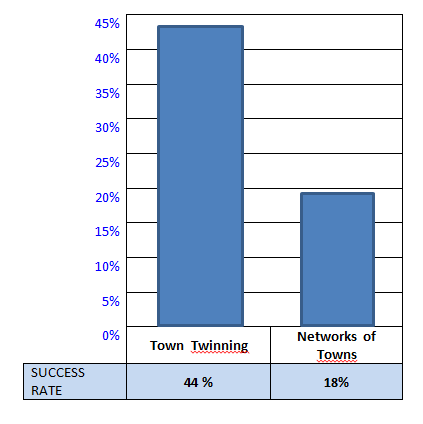 After an overview of the programme, the Infoday focused on Civil Society Projects which give citizens an opportunity to participate concretely in the EU policy-making process. They stimulate debates to propose practical solutions to issues through cooperation at European level. A Civil Society Project must include at least two of the following three types of activities:
Promotion of societal engagement and solidarity: the project activities must be able to create debates and campaigns, related to the rights and responsibilities of EU citizens
Gathering of opinions: a bottom-up approach and the use of modern communication technologies will be privileged
Volunteering
The moderators underlined the key points for a successful projects. First of all it is important to develop a strong strategy: consortium needs to be numerous with participants from different countries ( 3 at least ). It should not be forgotten that this project is specifically addressed to non-profit organization; local and regional authorities can only be partner.
Projects must include moments and events where citizens and delegations actually meet to be together, discuss and talk. It is very important to create a link between countries and establish strong bond aimed at keeping in touch participants also after the end of the project. That is the reason why it is asked to plan meetings in several nations and with many participants: integration plays a fundamental role in this programme.
It is also highly recommended to pursue one of the 2020 Priorities, choosing among:
Debating the future of Europe and challenging Euroscepticism: Under this priority, citizens will be given an opportunity to express what kind of Europe they want and to outline their long term vision for the future of European integration
Promoting solidarity in times of crisis: Citizens will be given the opportunity to discuss the topic of solidarity and to assess existing solidarity mechanisms inside the EU. They shall reflect on policy areas where such common mechanisms could be useful and developed while considering other possible channels of European solidarity like volunteering, donations, foundations, civil society organisations, charities, crowdfunding, etc.
Fostering intercultural dialogue and mutual understanding and combatting the stigmatization of migrants and minority groups: Intercultural dialogue is essentially the exchange of views and opinion between cultures. Projects granted under this priority will raise awareness on the richness of the cultural and linguistic environment in Europe and promote mutual understanding and tolerance, thereby contributing to the development of a respectful, dynamic and multifaceted European identity.
Due to COVID-19 outbreak, EACEA may accept replacement activities or delayed performances.