Our team of professionals combine specific sector expertise and hands-on experience across Europe and beyond.
Our services
EUROPEAN RELATIONS

To operate successfully in Brussels, Milan, Athens and Tirana, you need to know and be known by a range of key public officials who matter to your business.  You also need to understand how they interact with each other, especially if they are handling regulation at both national and European levels.  The right relationships can help you steer policies that affect your business and minimise the damage caused by restrictive legislation.

Government officials need to know what you think about the rules they are making. Being in a continuous dialogue with them can help them produce market-based solutions to regulatory needs. In times of crisis it can also help you deliver tougher messages without burning bridges, whether over legislation, regulation or an international negotiation.

HOW CAN WE HELP

We maintain a strong of EU Spokespeople, MEPs, diplomats, national officials and journalists, and have staff from over 25 nationalities. We cover all major cities in Europe, either through our own offices or through our network of agencies.  We help you:

Conduct stakeholder mapping to identify key opinion makers
Build relationships with key audiences
Give you strategic and credible policy advice on national or European issues, based on the judgment and experience of our top staff
Develop an action plan to carry out your European relations
Help you shape your messages
Bolster those messages either through digital or traditional channels
ISSUES MANAGEMENT

Issues management lies at the heart of a solid public affairs strategy. It comprises the four stages of research, monitoring, analyses and strategy.

First of all, solid research is crucial to lay the foundation of an advocacy outreach. It helps to map the different stakeholders, positions and topics so as to provide an overview of all influencing factors. The second stage is monitoring, which is the consistent watch to track any changes or developments so as to identify both regulatory risks and opportunities. Analyses is the third stage where emerging issues are evaluated, so as to inform a corresponding policy response. Last but not least, a well-thought-out strategy is needed to voice that policy response in the most opportune time and moment to achieve maximum impact or reaction.

Companies and governments approach AB Corporation for issues management when they require additional support in their public affairs outreach. This level of support is necessary when their internal information-gathering and engagement reach are faced with either internal or external obstacles.

HOW CAN WE HELP

Our team of policy experts are recruited for their superior industry knowledge, institutional experiences, global and European networks, research and analytical skills. We have more than 25 nationalities speaking the same number of languages – so as to ensure you are covered on all continents.

issues and stakeholder mapping
issues and stakeholder monitoring and tracking
press reviews
social media and digital monitoring
oral and written briefings
evidence-gathering
data analyses
opinion research
DIGITAL CAMPAIGNS

A digital campaign means fast and effective use of digital tools like social media, mobile apps, blogs and websites to make your case or defend your reputation. It will connect you to a far wider audience than traditional media.

Digital campaigning is an essential channel used by all governments, NGOs, pressure groups and other political actors, as well as by European institutions and other intergovernmental organisations.

A successful digital campaign contains:

Substantial groundwork to fine-tune your campaign roadmap, such as influencer mapping and a smart social media strategy;
Intelligent use of Twitter, Facebook, LinkedIn and other social media platforms to channel traffic to your campaign website, broadening the number and type of people who visit it;
Systematic analysis of data to improve the impact of your campaign website.
Infographics, images, videos and other forms of targeted content production throughout the campaign.

HOW CAN WE HELP

Our digital services team is composed of experienced digital practitioners who offer the following services:

Online reputation management. We will ensure that your position is voiced prominently through all digital platforms
Web management. We design, set up and manage your websites, using digital promotion strategies like content and influencer marketing, and Search Engine Optimisation (SEO) and Advertising (SEA), to increase your visibility
Web analytics. We provide data-driven reports of your site performance, making improvements where necessary
Social media mapping. We give you a bird's eye view of who is saying what
Social media strategy. We give you guidelines on what content works best, and an activity schedule to help you play up the stories you want and mitigate the impact of those you don't
Content production. We help you produce the messaging, but also the infographics, images and videos that go into your social media or blog posts
Social listening. We help you record conversations around the issues you care about, and register opinions voiced
Social media advertising. We help you promote your cause across social media, and conduct studies to make your paid posts more strategic so as to extend your reach and influence across the community you wish to convince
Online crisis communications. We give your crisis comms strategy a solid underpinning across all digital platforms
EVENTS MANAGEMENT

Events management is the organisation of an event from planning right up to the post-event evaluation stage. Without AB Corporation's professional assistance in events management, it is difficult to organise a stellar event with the desired speaker or guest attendance or a desired media or political effect.

A wide variety of public affairs and public relations conferences, seminars, forums and expositions occur in full swing in the European and other global capitals: Brussels, London, Paris or Berlin. Especially in the context of European policy-making, events are organized daily in these cities. Such events can take the form of a press conference, a VIP visit, a networking session, a brainstorming workshop, or a high-level seminar.

A successful event needs to stand out, so that it can raise your company's business and corporate profiles and position you among global, European and national stakeholders. A number of factors contribute directly to its success: venue, choice of speakers (such as policy-makers, national politicians or influential journalists), choice of guests, speaking, learning and networking opportunities, pace of the discussion as well as meticulous logistical planning.

HOW CAN WE HELP

We can guarantee the success of your events, through our years of experience organising high-level events across Europe, be it a large-scale event that draws national and international media attention or a closed-door discussion under Chatham House rules:

Provide A-to-Z support for your public affairs and media event
Identify the best choice of attendees and help secure their attendance: speakers, guests, journalists
Design, dispatch and track your invitation
Secure and book highly desirable venues
Plan and coordinate all logistics from venue reservation, catering, seating arrangements to registration
Host and coordinate your event
Social media integration for pre-event online traction and facilitation of online interaction throughout the event
Ensure excellent media coverage through our media ties
Conduct post-event activities: continuous networking, feedback, evaluation
CRISIS COMMUNICATIONS

Crisis communications refers to the action that a company or government must take to protect its name in public when its reputation is hit hard by bad news. This could include an accident in the workplace, a natural disaster, a breach of security, a campaign by protestors, a political or financial scandal, a product recall, a legal dispute, or a new ruling which undermines its credibility or profitability.

The media is usually the most prominent arena where your name needs to be protected. But it could also be amongst your other audiences, like your investors, customers, suppliers or staff. Or it could be a mixture of some of these.

It is always hard to predict where the next blow will come from. But you can reduce the risk to your reputation by making crisis preparedness an integral part of your business. Crises often spread like wildfire on social media, so it is vital to build social media into any crisis comms strategy.

HOW CAN WE HELP

Our crisis communications team includes seasoned political and media advisors, as well as experienced digital strategists. We can help you develop your strategy and run drills and training programmes to ensure crisis preparedness at all levels of your organization.

Analysing your crisis management capacity
Creating internal crisis communications teams
Crisis messaging
Building media relations capacity and helping you handle media inquiries
Increasing crisis anticipation and conducting drills to improve crisis preparedness
Helping you address critical opinion makers, whether from government, politicians, the EU institutions, your customers or the wider public
Grooming you in the effective use of digital channels and social media to help you deal with the crisis
MEDIA RELATIONS AND MEDIA TRAINING

Good relations with the media – old and new – form the bedrock of any organisation's reputation with the wider world. Strong media handling helps you promote positive messages about your goals, policies or products while mitigating the impact of bad news or impeding negative campaigns against you.

It is vital to understand the news cycle, the way stories are put together, and the pressures, editorial priorities and deadlines that journalists work to. Most of important of all, you need to know how these factors have evolved dramatically with the onset of digital media.

Good media relations require a blend of forward planning and rapid reaction capacity. Set-piece events – like press conferences, press releases or staged interviews – can be prepared for to boost the chance of a good showing in the press. Real-time news rarely allows time for such preparation, however.

In which case you need training to help you respond to unforeseen calls from journalists or "door-step" interviews, or to help you produce punchy soundbites that resonate well with the media. You also need to develop a skill for predicting how the media will handle an issue, story or crisis facing your business, and for turning a story around before it causes damage.

Encounters with the media tend to go better if you already have strong relationships with key journalists. A programme for building such relationships is vital to any durable media strategy.

HOW CAN WE HELP

AB Corporation has a strong network of journalists, spokespersons, media experts and digital strategists.  We can strengthen your media-handling capacity with the following services:

Advice on how best to engage with and manage the media
Media mapping and intelligence gathering
Designing a communications road map
Advice on the best type of media for you and your message
Support on press releases, Op-Eds and other materials
Identify where and when you can promote your message
Training in media handling for your leaders and key spokespeople
Training on talking points, sound bites and reactive statements
Training for print and TV interviews
Training on use of social media for your key people
PUBLIC AFFAIRS TRAINING

Our public affairs training is targeted at CEOs, senior management representatives, head of public affairs, senior members of the public affairs department or third country representatives who engage with policy makers across Europe to promote the policy position of their company or country.

It aims at providing them with an understanding of the decision-making process and culture, the techniques to translate their agenda into meaningful impact.

So far, we have offered training to these trainee profiles: newly-appointed business leaders or heads of public affairs who require further assistance in building up their knowledge about both EU or national public affairs; Newly-appointed diplomatic representatives who require deeper knowledge of how to engage with the EU institutions and national governmental bodies.

HOW CAN WE HELP

Our public affairs training aims to maximize the efficiency and outcomes of your engagement with decision makers. In situations where your voice is not heard, you need to not only gain access to the opinion makers but also know how to engage with them. Below are some of the main exercises of our public affairs training:

Demystify the decision-making process in the EU and European capitals
Message development to deliver your agenda and pass on your position
Agenda presentation to tailor your messages, tone and emphasis
Improve perception by European policy makers
How to be a policy partner and source of information
REPUTATION MANAGEMENT

Reputation management refers to the control and influence over the references made to a company or an individual either online on social media or on the web, or offline on television or mentions in a publication.

There are often two ways in which one's reputation is managed, either by increasing the occurrences or the quantity of positive information, or by decreasing the occurrences or the quantity of negative information.

There are three crucial aspects of reputation management:

Reputation mapping is the first step in resolving a reputational crisis. It involves an in-depth analysis through social listening and search rankings to identify the sources of negative content, the intent of the persons behind it, the ways in which the negative information spreads.

Content production is the foundation of good reputation management. Positive information needs to be produced and crafted. Such content can take the form of photos, videos, images, social media posts, blog posts, newspaper articles, news updates etc. The content needs to be produced according to your strategy and timing in order to be effective.

Social media monitoring is the third crucial aspect of reputation management. Most online crises erupt on social media. It is highly imperative for you to be prepared by making sure you monitoring the right persons, networks and search terms so that the harm can be minimised as much as possible.

HOW CAN WE HELP

Due to the internet, negative reputation has the ability to spread much faster and across a larger geographical area than before. With our years of experience in helping our clients in mitigating the effects of negative reputation, in addition to our in-house digital expertise, we are able to guarantee you a strong defence against a reputational meltdown.

Assessment of your reputational status: an analysis of the current and potential impact of negative information on your reputation as well as the identification of the sources and intentions of the negative content. Via social listening as well as specific search engine queries, we are able to assess the degree of harm done to your reputation and set a benchmark on how much we can improve the situation.
Strategy and Plan: once we have a thorough understanding of your situation, we can help you come up with a strategy to get out of it. Our plan for you will be detailed and we will provide you with the most effective solutions possible.
Social media and web management: We can help you set up and run your social media channels such as Facebook, Twitter and Instagram. Through content production and community management, we ensure your network helps you extend the reach of all your positive content. We can also help you work on your personal website or blog, so that your content and your online reputation gets a higher search engine result than your detractors'.
Social media monitoring: Our team is ready at all times to monitor and act on any potential crisis before it erupts.
Media relations: Through our media advisers and network of journalists, we can help ensure the positive information about you gets enough coverage when your detractors attempt to launch a malicious attack.
STAKEHOLDER RELATIONS

Stakeholder relations refers to the building of alliances with third-parties such as other industry players, non-governmental organisations, think-tanks, formal or informal consortiums, in order to advance key interests on a given topic by developing a single credible and united front.

Stakeholder relations helps to encourage the development of policies that support the common interest of all parties within the alliance, or in some cases, prevent the adoption of legislations that would jeopardize their business or other vested interests.

A strong stakeholder relation is developed through a meticulous mapping of key stakeholders followed by a series of strategised engagements and negotiations.

Why is it necessary to develop stakeholder relations?

There can be different instances when a company needs to engage in a dialogue with other stakeholders, in order to be a credible voice in any policy discussion. An alliance can also help an organisation expand its policy position which can develop into an even more inclusive one.

HOW CAN WE HELP

Due to our continent-wide networks at both EU- and national levels, our team of consultants are able to help you maintain a fruitful and effective stakeholder partnership. We can help you:

Conduct a stakeholder mapping to identify potential partners
Build a solid and mutually-beneficial relationship with other stakeholders in the alliance
Construct a functional coalition that produces meaningful impact
OUR VALUES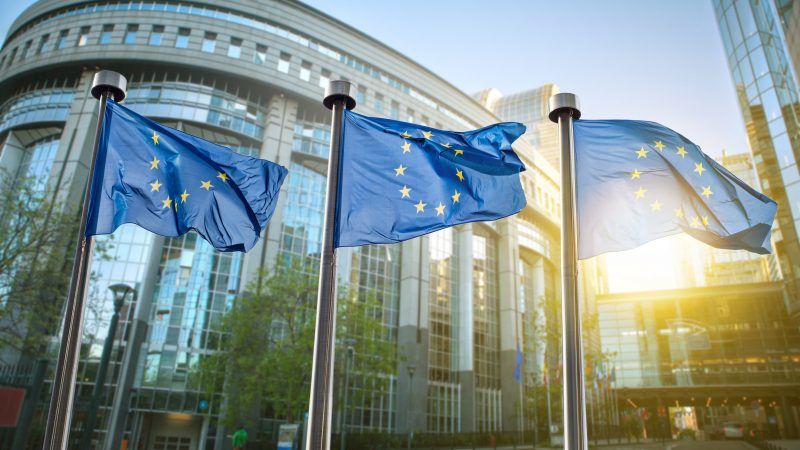 Transparency, honesty, and competence are our core values.
AB Corporation is signatory of the European Transparency Register. We will never offer financial or other inducements to politicians or officials. We are rigorous about addressing potential conflicts of interest that may arise by virtue of our relations with other clients. We acknowledge that in the course of our work we may become a party to confidential and/or insider information. We maintain the confidentiality of that information and never use or allow it to be used for personal gain.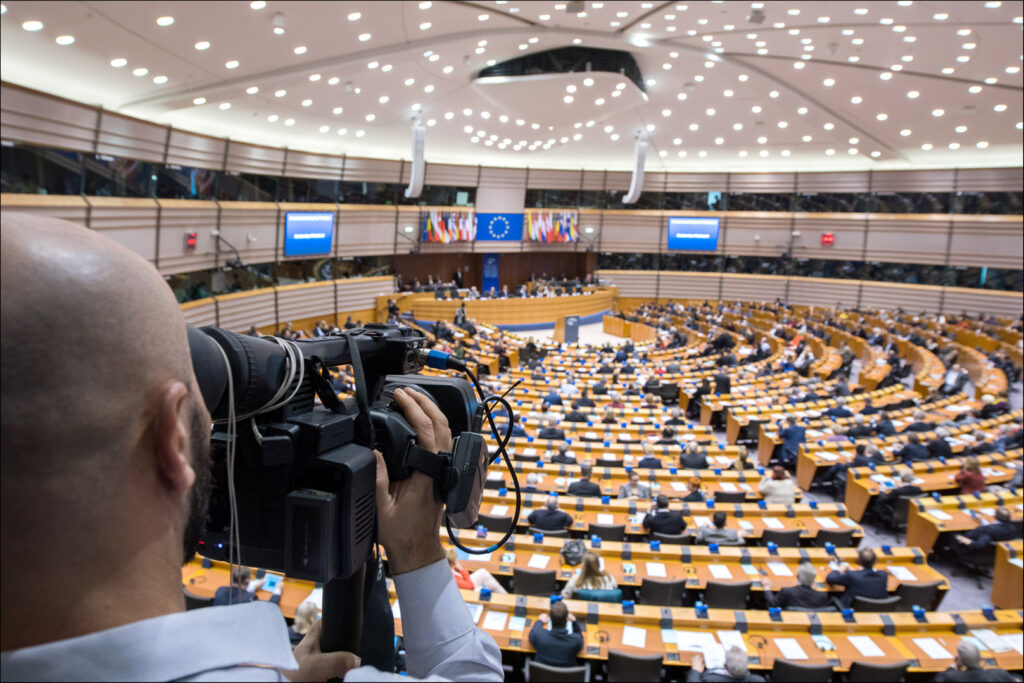 Our consultants and advisers are our principal asset.
We provide an intellectually stimulating, rewarding working environment and give our people the support to enable them to achieve their career goals. We also encourage and help our employees to develop professional networks.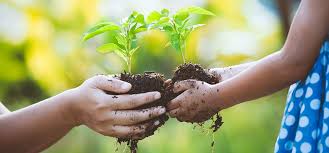 We are committed to environmentally sustainable development.
We have policies in place in the workplace for paper, plastic and glass recycling as well as energy conservation. We donate a percentage of our annual profit to charity, and endeavour to fund both global and local charitable action. We do not make donations to political parties.
Next Steps…
Our experienced staff is happy to reply to your requests